Our Boatman and Other Characters at Alaska Rivers Company
At Alaska Rivers Company, we take tremendous pride in our staff. All are CPR Certified, and have attended the Kenai River Guide Academy for fishing or rafting. Several are certified by the Coast Guard, and all our fishing guides carry the 52 million pieces of certification required by Alaska Department of Fish and Game, the Kenai National Wildlife Refuge, Chugach National Forest, Alaska State Parks, and the Department of Environmental Conservation. (Just to name a few).
We feel that our ARC guide crew is set apart because of the pride we instill in them about the importance of being a boatman, and not just a guide.  We emphasize safety first and adhering to rules of the river. As a part of our staff, we expect our employees to be professional and personable at all times, on and off the water. Finally, we make sure our crew has fun in what they do, and humor in their work. By following these simple steps with our staff, we have created a fabulous loyal team that will provide you a safe, fun and professional Alaskan experience on the upper Kenai and at Alaska Rivers Company.
Erik Route – Owner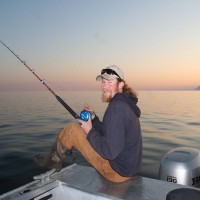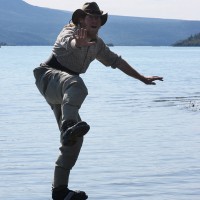 Born in Colorado and raised in a very small mountain community west of Denver, Erik spent the majority of his childhood summers in Alaska, mostly in Cooper Landing with his aunt, uncle and extended family. At 13, his uncle started to take him on 10-day wilderness float trips in Western Alaska. Erik confesses that he learned what it takes to become a true boatman: row a boat, cast a line, cuss and tell lies. Erik graduated from college in Colorado with a BS in Geology and then went to Montana to pursue his master's degree. All of this schooling made him realize how much he missed rowing a boat, casting a line, cussing and telling lies. That's why he moved to Alaska permanently in 2003 and became a local Cooper Landing resident and started working for Alaska Rivers Company where this sort of behavior is normal. Erik's likes: boating (of course), skiing, wrestling brown bears, playing music, clubbing salmon, snow machining, hunting, cussing, telling lies.
Cory Route – Owner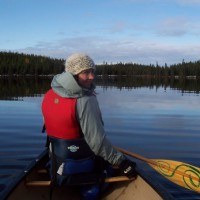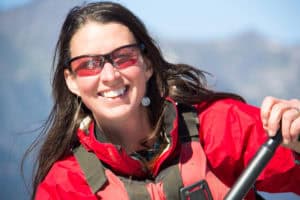 This little gal might throw you for a loop when you first meet her, but don't let this sweet soft-spoken Arkansas gal fool you. She runs the ARC crew year-round (okay… and Erik too) and keeps us all on our toes, organized, moving and groovin'. Cory has a degree in Geology as well, and is a top-notch Alaskan naturalist. In addition to being familiar with our wild berries, mushrooms, flowers and fauna, she's quite artistic, painting, knitting hats and making jewelry. A competitive runner in college, Cory was at the top of the NCAA crowd in cross country running. Cory also is quite competitive when it comes to skiing, skijoring, kayaking, softball and the basketball game bump. You definitely don't mess with her at bump…
Gary Galbraith – Founder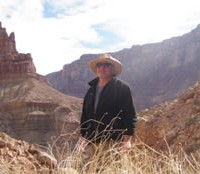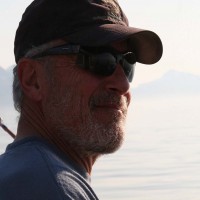 In 1976 Gary came upon the beautiful community of Cooper Landing and sank his roots onto the banks of the Upper Kenai River. Starting with very little, and working two to three jobs, while raising a family in the early years,  he built  Alaska Rivers Company to become one of the longest established rafting and fishing guide outfitters on the Kenai Peninsula.  In 2016, Gary handed over the oars of his beloved business to Erik and Cory in showing locals and visitors the wonders of the Upper Kenai and our great state. Now he's finally able to have carefree summers in the Landing, and can be often found in his garden, out on the trails or water, or be seen flying above, sight seeing on sunny days.
Christie Sondrup – General Manager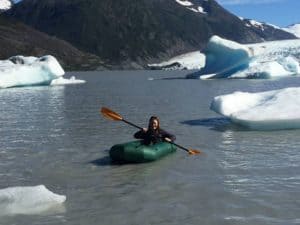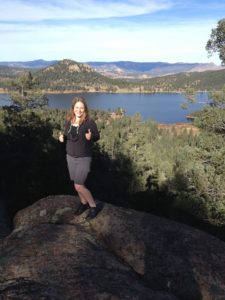 This hardworking yet bubbly Colorado gal moved to Cooper Landing a few years ago and had no problem fitting right  in with our locals. Often you can find her hiking and exploring our trails, pack-rafting, traveling, or even swimming around in the icy waters of Alaska. Christie (aka Sundrop) received her Outdoor Recreation Degree from Red Rocks Community College and shares her love for nature and wildlife with everyone she interacts with. Her positive can do attitude, infectious smile, and laugh makes every day at ARC, and on the water with her, a great experience.
Kristina Humpa – Office Manager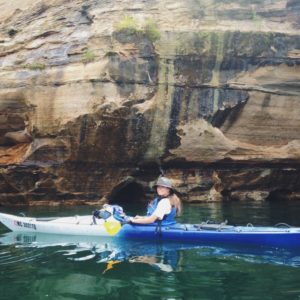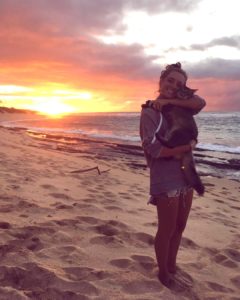 Kristina was born and raised in Illinois and graduated from Northern Michigan University with an Outdoor Recreation Leadership and Management degree. She led kayak tours on Lake Superior in the past, but wanted to test out different waters so she started applying for jobs in random states she had never been to. Alas, she ended up working for us in Alaska and we couldn't be happier! Her weirdness really compliments our crew (the good kind of weird, not the bad kind). She enjoys hiking, long walks on the beach looking for beach glass, waking people up early and making them think they overslept (especially Jimmy), and taking her adventure cat, Finn, on adventures.
Robin Spielman – Operations Manager
Robin started working at ARC to pay her way through college. She just graduated from the University of Montana but we still haven't been able to get rid of her. She prefers rafting to getting a real job. Robin was born and raised up in Fairbanks on a reindeer farm. Her first canoe trip was when she was five days old and has been hanging around on boats ever since. In her spare time Robin enjoys skiing, mountain biking, hiking, kayaking and ultimate frisbee.
Kyle Milne- Master Boatman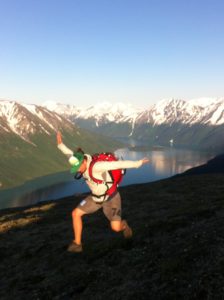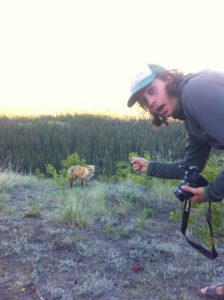 Kyle grew up in Cooper Landing and has been helping out at ARC since he was old enough to reach a pair of oars. At age 12 Kyle began running scenic trips, and at age 18, received his Kenai River Fishing Guide License and Coast Guard license. An avid outdoorsman, Kyle has rafted/fallen out and swam the Grand Canyon twice, and enjoys backcountry skiing, whitewater rafting, slow pitch softball, fly fishing, ultimate frisbee, and pack rafting. Kyle currently attends University of Montana and is pursuing a degree in Parks, Tourism, and Recreation Management. He enjoys pina coladas, and getting caught in the rain. Kyle is not into yoga.
Jimmy Milne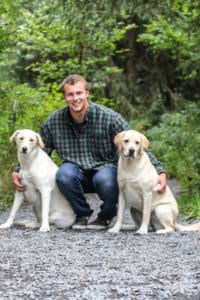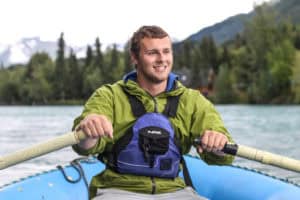 Jimmy spent his entire childhood growing up at ARC, he literally was found crawling in and out of coolers. But now that he is over 6 feet tall, you are more than likely to find him crawling in and out of rafts. Jimmy just graduated from South Anchorage High School, and plans to attend Northern Arizona University in Flagstaff, Arizona this fall. In his free time, Jimmy can be found skiing anywhere with snow, or making the most out of a guitar with his music skills. He also is an excellent piano player. However he hasn't quite figured out how to fit a piano in one of our rafts yet to help entertain our guests. But he's working on it!
Krissy Route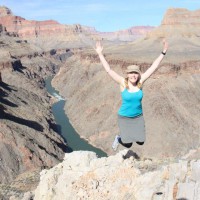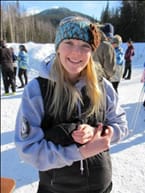 Krissy is one of our go-to gals who works in our office, a top notch naturalist for conducting hikes and helps running shuttles.  She graduated from Colorado State University with a degree in Park and Protected Area Management, and is currently going for her Masters at Alaska Pacific University. She is one busy gal, as she also works full time for AmeriCorps, and is very involved in educating our visitors and our little community on the impact of waste on our environment. That being said, be sure to not even think about littering around her… definitely not a good idea!
Chris DeGeneres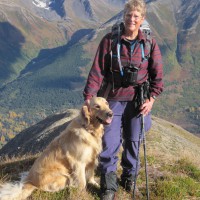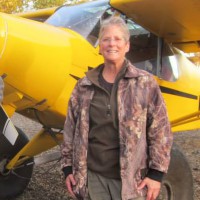 If you join us for one of our guided hikes, you may have the pleasure of going out with this wonderful Alaskan lady. An experienced outdoors woman (hiking, fishing, hunting, chopping wood… you name it), Chris is right at home hiking and tromping around the wonderful trails in Cooper Landing. (And it doesn't hurt that she is also a year round resident!) She is an avid birder and naturalist that loves to share her knowledge, so having her take you or your group out on a hike is a wonderful treat to add to your Alaskan experience.
Matt Parsons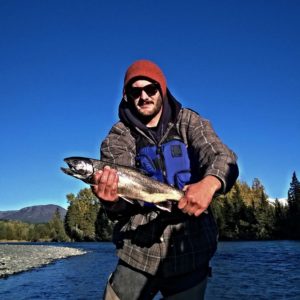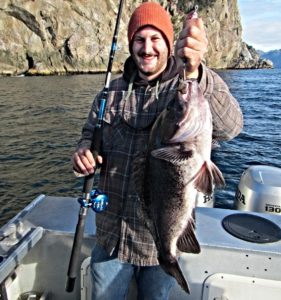 Matt came aboard at ARC and immediately impressed us with his love for the outdoors, willingness to jump right in and his Mr. Fix It ability on all of our equipment and vehicles. With several years in the construction industry under his belt, Matt's hands on experience has been a great addition to Alaska Rivers Company. Matt enjoys rafting, fishing, and great music.
Heath Carroll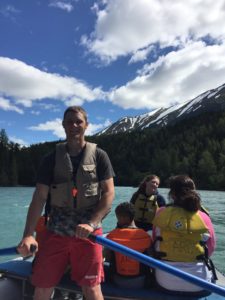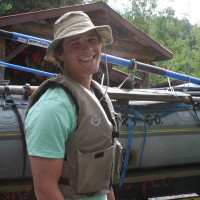 During the summers while in high school, Heath came to Cooper Landing to visit his Uncle to work and play.  He graduated from school in Arizona as the top wrestler in his weight class and also as an excellent baseball player. He's now in college, and we've been lucky enough to have him join us here at ARC. Around camp, Heath is known for always wearing a back pack, so the pictures of him here are considered very rare. To give you an idea of his love for those bags with shoulder straps, we are pretty sure he wears one to dinner, for breakfast, to staff meetings, to the shower, and are pretty sure, to bed. Also, Heath has multiple colored packs in various styles and even his dry bag is a back pack! So guess what his nickname quickly became? Oh, yes, you guessed it… Mr. Backpack.
 Brenna Petrie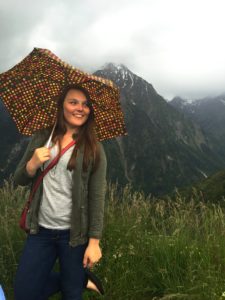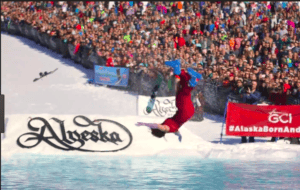 Brenna was born and raised in Anchorage, Alaska. She is following in her brother, Drew's, footsteps and joining the ARC family. Since she was five years old, Brenna has been an alpine ski racer and that has led her to travel throughout  the Western United States. This winter she will be a ski racing coach for the Alyeska Ski Club, out of Girdwood, Alaska. Brenna is an avid participator in the Alyeska Slush Cup and has a dream to get the biggest crash award every time. When Brenna is not on the river or off skiing somewhere, she is probably taking one of her daily naps.
Jake Peet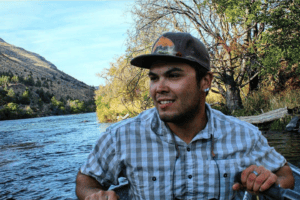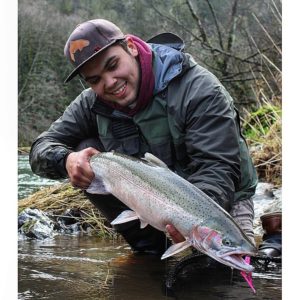 Jake is a keeper you will always have a wonderful experience with this young man. He's full of positive vibes and he will always do his best to inform his people about wildlife, aquatic nature, and the great outdoors of Alaska. AKA Chief is a great example of a true Alaskan; he grew up fishing and hunting near the Kenai River. He has a passion for casting a fly, rowing down rivers and catching big fish! You will find him in the rivers of Oregon and all over Alaska! He went to school at Central Oregon Community College for Outdoor Leadership & carries his ROUPV coast guard license.
Kevin Ostrowski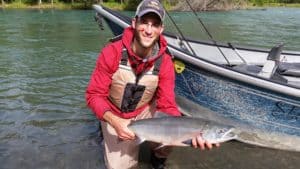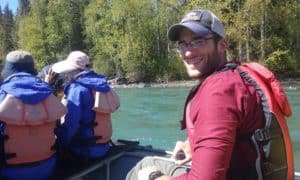 Kevin is originally from Northern Wisconsin and graduated from the University of Wisconsin Stevens Point with a major in Environmental Law Enforcement. He grew up hunting, fishing, and exploring the forests and shores around Lake Superior. After college he worked as a Park Ranger in Wisconsin for 2 years before becoming a guide with ARC. Kevin is always looking for new adventures and would love to make your Alaskan experience one to remember! When he is not on the water, Kevin enjoys mountain biking, hiking, hockey, football, canoeing, and traveling.
Mollie Donohue-Meyer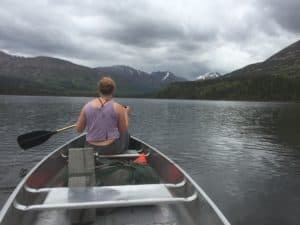 R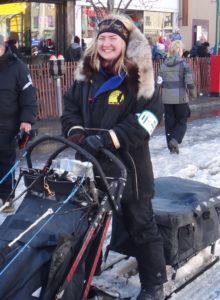 aised in beautiful Western Massachusetts, Mollie first came to Alaska out of high school to work with 72 dogs at a sled dog kennel! Even after an Alaskan winter, she's back for more and loves being part of the crew at ARC. She'll be starting her second year of college in the fall at Tulane University in New Orleans where she studies Sociology and tries to squeeze in as many languages as she can. She loves to laugh and hike and will swim just about anywhere any time of the year.
Shay Amos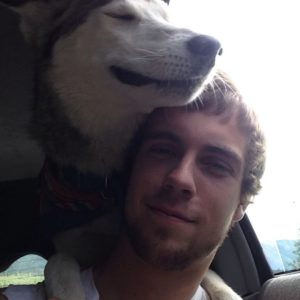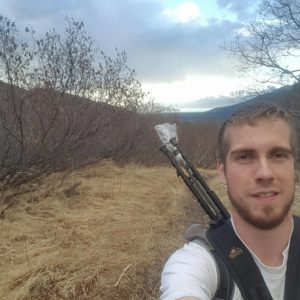 Shay was born and raised in Big Timber, Montana but has graced his presence in Cooper Landing for the last 4 years. You can often find him building or fixing something around camp, but we do send him down the river when something isn't broken. He and his dog Blu are inseparable (mostly because Blu has separation anxiety) and you can often find them outside guaranteed to be playing fetch. If you're lucky, Blu might even bring her stick to you one day, only if you're cool enough. Shay enjoys fishing, hiking, hunting, riding his 4-wheeler, and doing anything outside.
Patrick Brouse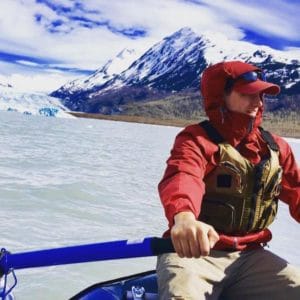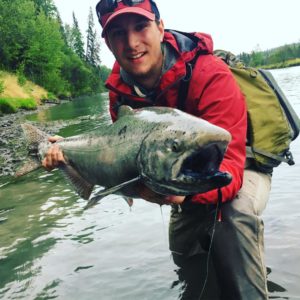 Patrick came to us all the way from Ohio. It took him a little bit of time to acclimate to the colder summer temperatures, but you can always find him on or in the river. Patrick loves the great outdoors, especially fly fishing. If he is not on the river rafting and fishing, you might run into him backpacking and hiking around. Patrick is currently pursuing a degree in Civil Engineering at the University of Alaska Anchorage.
Jim Shirley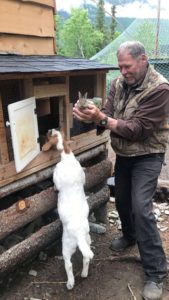 Jim is our international man of mystery. He is your typical Alaskan mountain man, a master welder, and can fix just about anything. If you end up taking one of our rafting trips, Jim most likely welded the frame for that raft! He also helped build a majority of the buildings here on camp. Jim lives in a canvas, platform wall tent year round in Cooper Landing, accompanied by his dogs, chickens, goats, and rabbits on his property. Fun facts about Jim: he can't find gloves large enough to fit his hands, he can perform a C-Section on a cow, he lived on a boat in Prince William Sound, he lived on Caribou Island on Skilak Lake, and he fended off a moose by hitting it on the head with a 2×4 after it had charged into our Big House Cabin during construction.
Yvette Galbraith – ARC Marketing Coordinator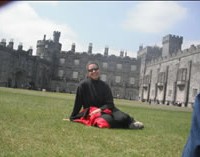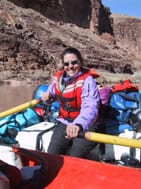 In 2003 Yvette was introduced to a handsome fellow that owned a rafting and fishing guide business on the Kenai Peninsula. After 3 years of dating, she found herself marrying this adrenaline junkie and relocating with her two boys (Kyle and Jimmy), their dog and her marketing consulting business to Cooper Landing. Yvette was raised in Anchorage and received her degree in Marketing with a minor in Tourism Industry Management from the University of Alaska Fairbanks. She owns and operates Alaska Marketing Consultants and handles the promotion of ARC. She loves to get away from her computer when she can, so you often can find her gardening or helping outside when needed. Also during the summer you may find her doing "extensive market research" on various raft trips or drift fishing with the employees, especially on gorgeous sunny days.