Upper Kenai River Scenic Floats
& Kenai River Canyon Day Trips
Alaska Scenic Float Trips
Alaska Rivers Company provides guided Alaska float trips on the Upper Kenai River in Cooper Landing, which is just a 2 hour beautiful scenic drive from Anchorage. We are conveniently located centrally on the Upper Kenai Peninsula, just an hour drive from Soldotna and Seward.
Choose between our Scenic Alaskan Float Trip and our full day Canyon excursion through the Kenai Wildlife Refuge.  Our Alaska river rafting guides are friendly locals, both knowledgeable and professional.
Want to see what you'll experience? Watch our ARC Rafting Adventure Video!
Our Rafting Trips
Upper Kenai River Scenic Float Trip
Enjoy a leisurely, 3-hour Alaska float trip down the turquoise waters of the Kenai River.  Your guide will take you through one of Alaska's most beautiful areas, home to eagles, moose, Dall sheep and bears.  Bask in the views and enjoy the rhythm of the river.  Choose from morning, afternoon and evening Alaska river rafting trips. Suitable for all ages.
Rates:
Adults: $65 per person 
Children 12 & Under: $32.50 per person 
Kenai Canyon Day Trip
This exciting 7 hour Alaska river rafting adventure continues past "Jim's Landing" and includes the exhilarating rapids of the Kenai Canyon. Enjoy excellent wildlife viewing in the heart of the Kenai National Wildlife Refuge and either a 5-mile boat ride across Skilak Lake or a 1.5-mile nature walk up Hidden Creek Trail, depending on weather conditions.  This Alaska float trip departs mornings daily. Suitable for all ages. Princess Tours passengers have voted this trip as one of the best shore excursions in Alaska and the Northwest in nominating it for C.R.U.I.S.E. Tours.
Rates:
Adults: $175 per person
Children 12 & Under: $87.50 per person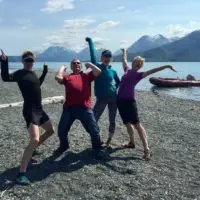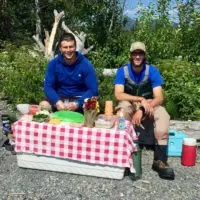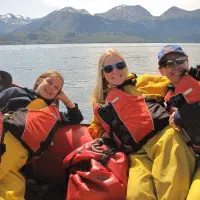 Hiking
What else is there to do if I don't fish or float?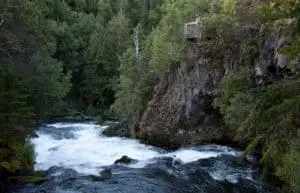 We also offer other ways to enjoy this scenic region. Take a 4-hour guided hiking trip with a naturalist. What better way to really breathe in the great Alaska! We can also create a hiking activity package for you…just let us know what will make YOUR stay with us the most enjoyable!
Rate:
Adults: $65 per person
Children 12 & Under: $32.50 per person
All Float Trips Include:
Experienced River Guides
Return Transportation to Launch Site
Life Jackets
Waterproof Gear Bags
Raingear and Rubber Boots
Senior Citizen Discount
Children 12 and under 1/2 price (rafting trips only)
Group Rates Available