Responsible Tourism
ARC is committed to:
The cultural and environmental well being of the places we visit and where we operate. We seek to create inspirational experiences for our guests and clients, and we support a variety of institutions that further these ideals.
Furthermore, ARC's staff members personally encourage and actively support awareness, deeper appreciation and preservation of the Kenai River, and the surrounding natural ecosystems. We strive for our trips to be great adventures that emphasize heightened attentiveness to human impact on the environment.
Ensure minimal impact on the environment by using responsible leadership and maintaining small groups.
Preparing travelers for each encounter with local cultures, plants and animals; teaching them environmentally sound ways of enjoying the wilderness.
Avoiding areas that are under-managed and over visited.
Providing eco-tourism as a viable economic alternative to resource extraction
Ensuring our staff know and participate in all aspects of company policy to prevent adverse impact on the environment and local cultures.
Giving all levels of our staff access to programs that upgrade their ability to communicate effectively with our guests.
Contributing to the conservation of visited regions with voluntary donations and permit fees.
Providing competitive, local employment in all aspects of business operations and participating in recycling programs on and off the water.
Leave No Trace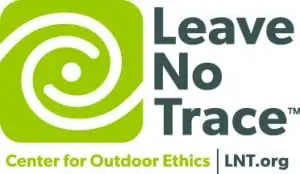 Alaska Rivers Company is a proud member of the Leave No Trace Center for Outdoor Ethics and the Alaska Green project. We share in, practice and support Leave No Trace skills and ethics and believe in the steward ship of America's public lands. Join us in our work to Leave No Trace by following these seven, simple principles:
Plan ahead and prepare
Travel and camp on durable surfaces
Dispose of waste properly
Leave what you find
Minimize campfire impacts
Respect wildlife
Be considerate of other visitors